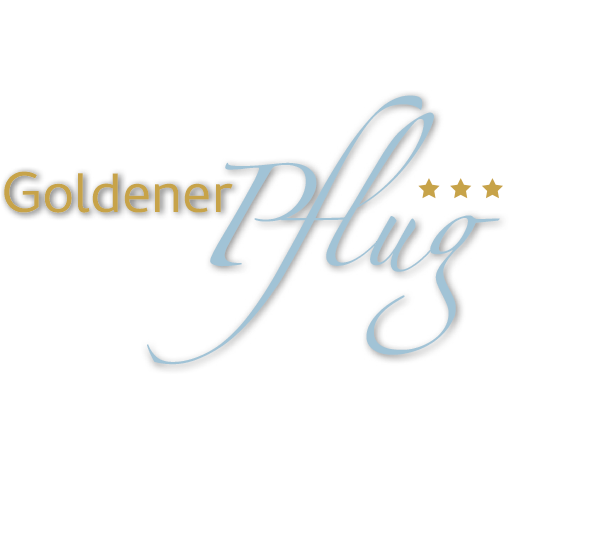 News
Dear guests,
we have changed our opening hours. (see price list)
Out of tradition
mordern.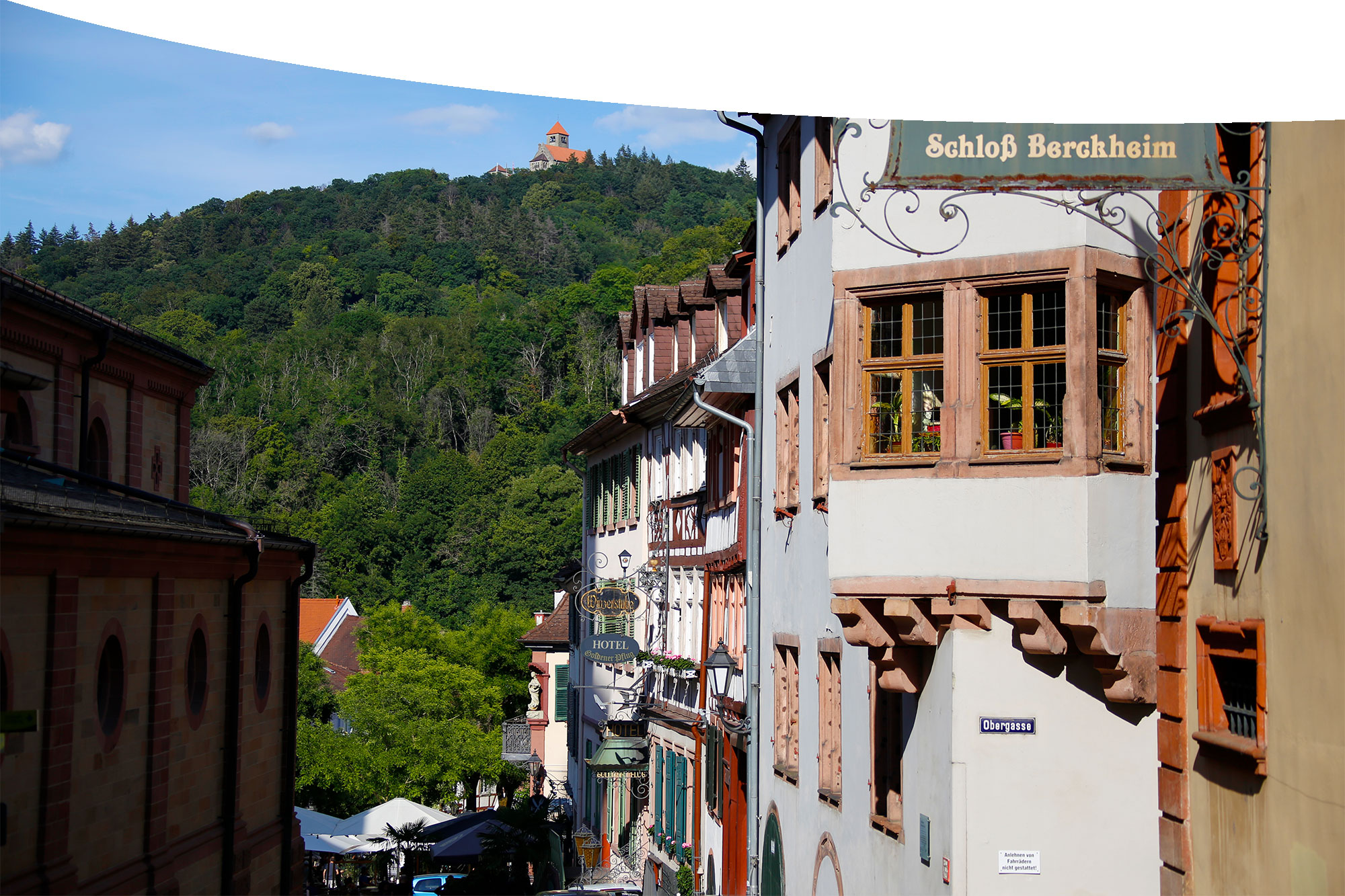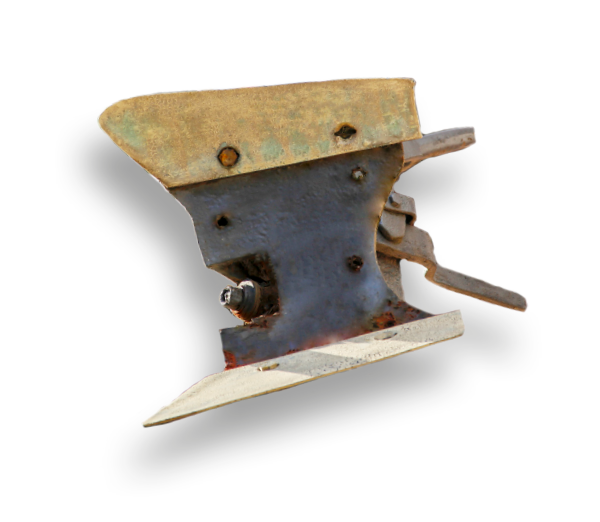 Family atmosphere
welcomes you in our over 400 year old half-timbered house.
Our 3 star hotel has 13 lovingly furnished rooms and 4 junior suites – all in cherry wood with shower / toilet, TV, WiFi and telephone. We are a non-smoking hotel.
Every morning you start with our
rich breakfast,
a free daily
newspaper
belongs to our
service.

with the best transport connections – our Hotel Goldener Pflug, in the middle of a relaxation region that is second to none.
Whether you come to Weinheim on business or want to enjoy your free time: you get relaxation for free.
Soak up the Mediterranean flair on the neighboring market square, hiking in the seemingly endless Odenwald, which begins behind the house with the exotic forest, biking in the forest and on the Rhine plain or admire the historical along the mountain road, from Darmstadt to Heidelberg.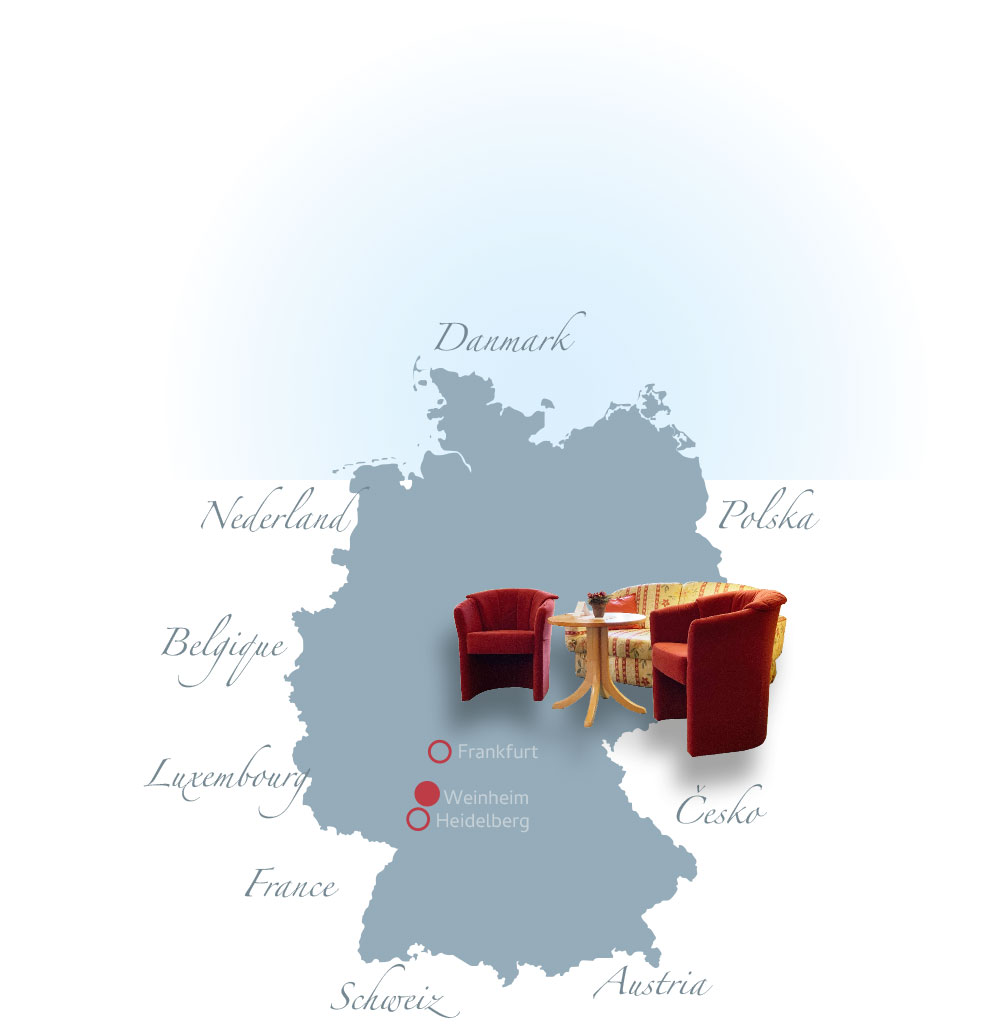 Special for you:
 Due to the actual Situation we do not offer any specials.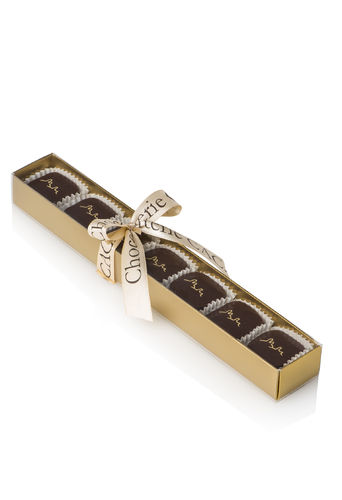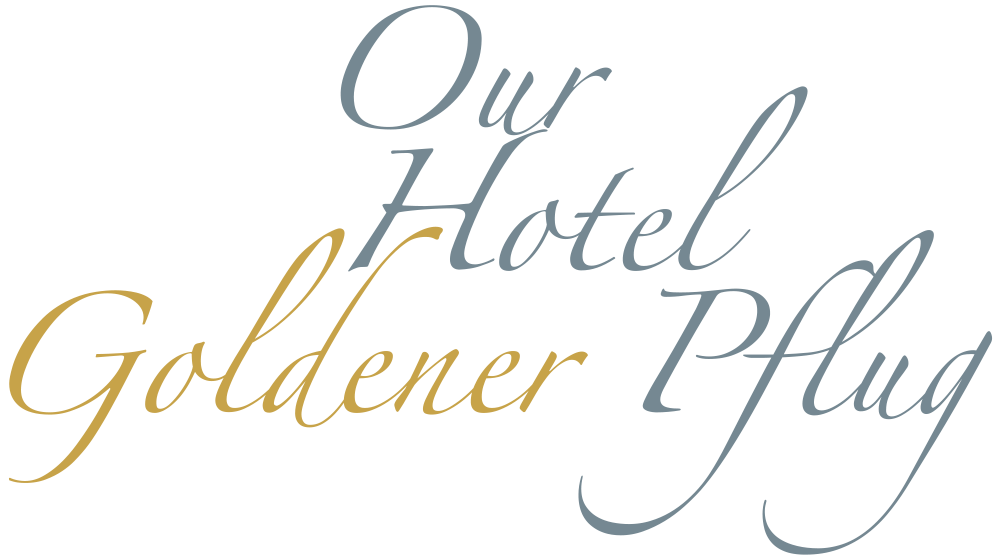 Single room

mattress size:90×200 until 150×200

---

from
€ 90,-
to

€ 100,-

Double room

mattress size: twice 90×200

---

from
€ 115,-
to

€ 120,-

small junior suite

mattress size: twice 90×200

---

ca.
32 qm

2 Pers.

€ 120,-

large junior suite

mattress size: twice 90×200

---

ca.

ca.

38 qm

45 qm

2 Pers.

2 Pers.

 € 140,-

€ 140,-

Long term apartments

---

Price on request
Our cozy long-term apartments all have:
Living and sleeping area | Desk | Kitchenette |
Shower / toilet | TV. Washing machine in the house.
Extra bed € 20 | Garage per day € 10
All prices are per room and night including breakfast and VAT.
Animals are not allowed with us.
We calculate cancellations before arrival as follows:
up to 2 days in advance 80%, up to 7 days in advance 50% of the room price.
We have changed our opening hours.
The reception is open:
from 7.00 am – 1.00 pm
from 5.00 pm – 8.00 pm
If your arrival time differs, please inquire.
Please keep that in mind upon your arrival and checkin.Thank you.